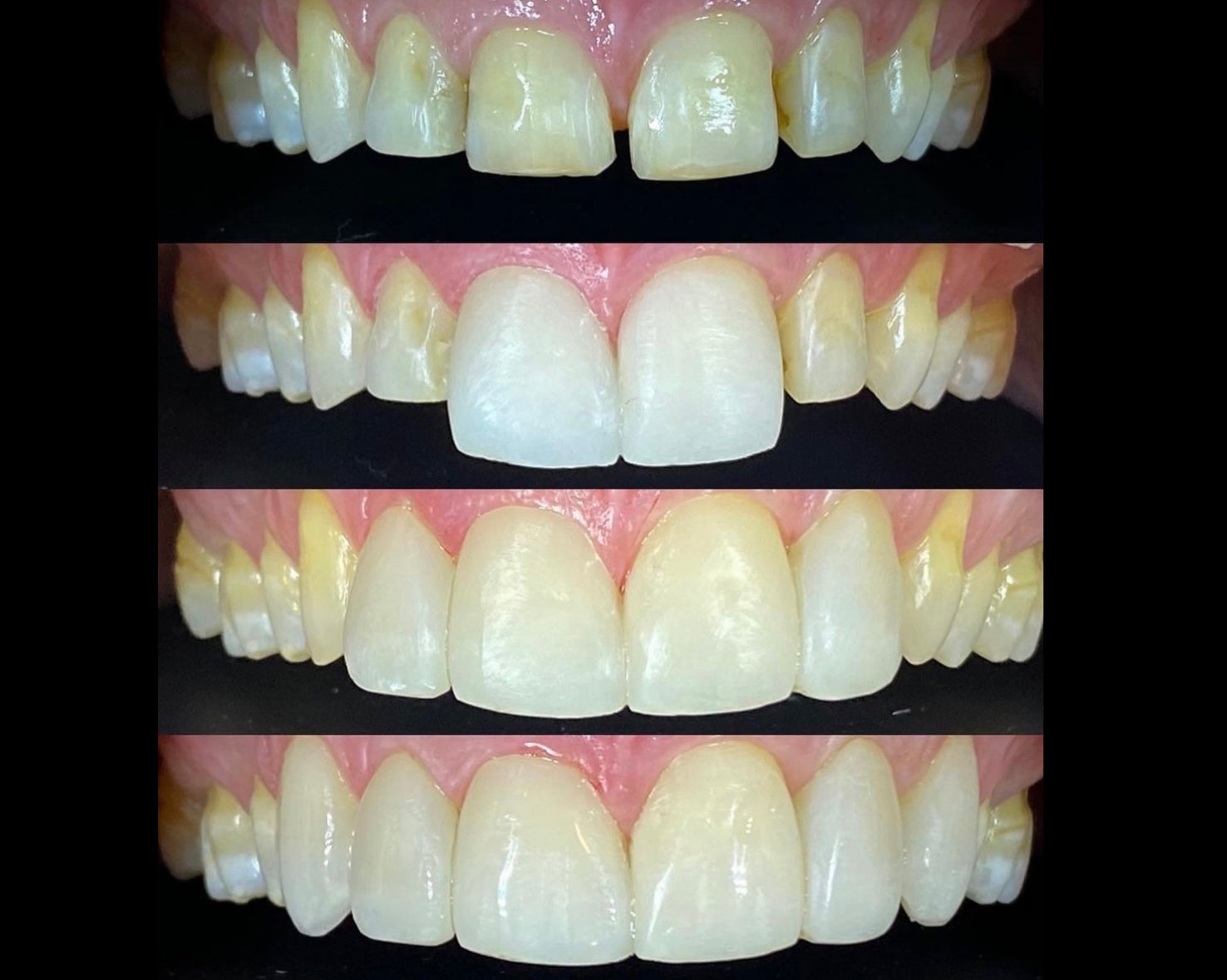 COMPOSITE VENEERS
Composite veneers can improve the shape, size, and colour of your teeth, giving you a beautiful and natural-looking smile.
Come to The Warm Smile in Melbourne for cost-effective composite bonding. Our skilled dentists will work with you to design a customised veneer solution that meets your specific needs and goals.
Book a FREE cosmetic consultation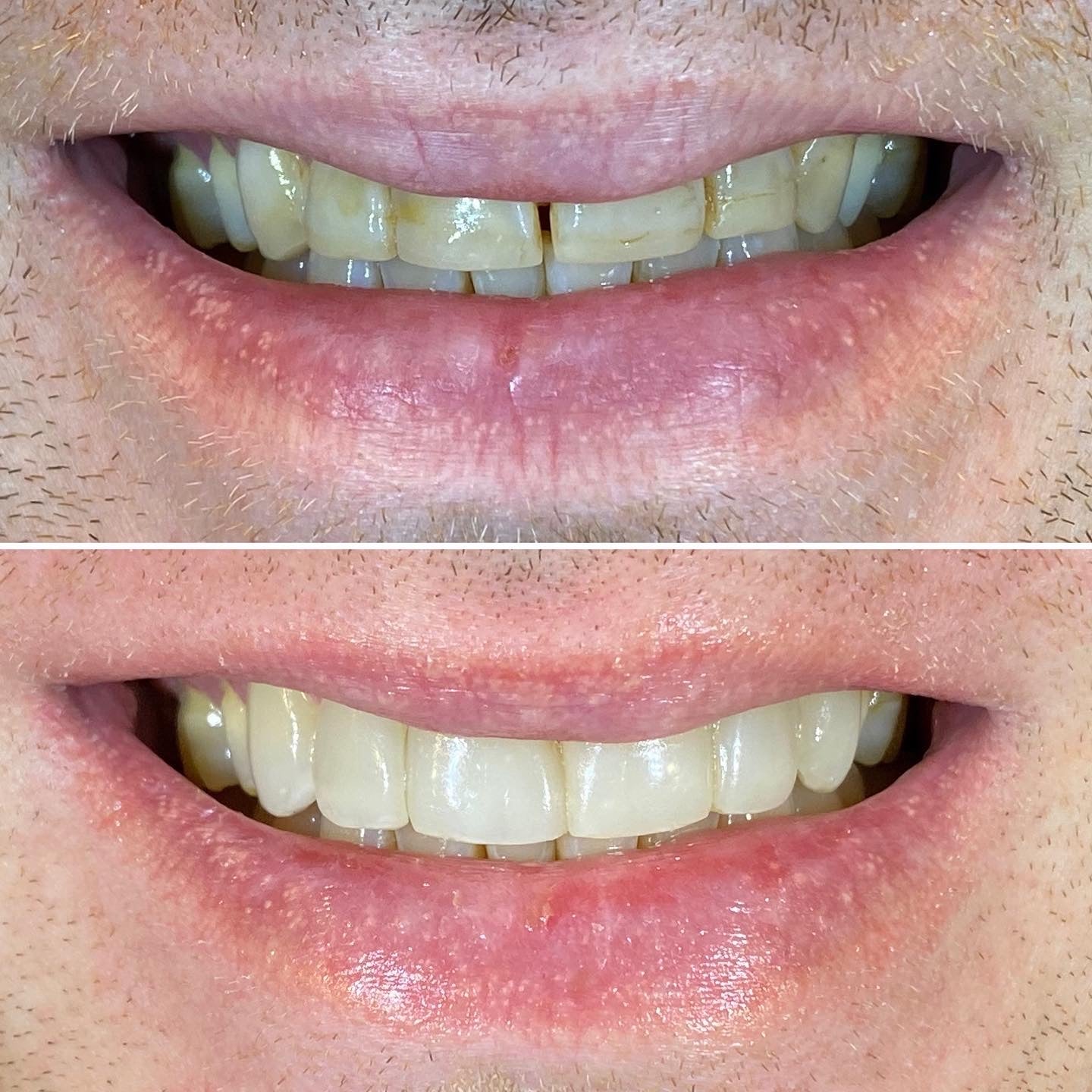 What are composite veneers?
Composite veneers are layers of filling material that covers the front part of the anterior teeth to improve aesthetics. It requires none or very minimal tooth reduction.  Unlike traditional veneers, composite veneers can be completed in a single office visit. They are a cost-effective alternative to porcelain veneers and provide immediate results for a brighter and more confident smile.
Book a FREE veneers consultation
Bonding process
The process is quite straighforward, can be done during a single office appointment and does not require anesthetic. The enamel of the teeth are conditioned to receive layers of composite resin which are applied and shaped on top. After being cured with a UV light, the material is polished and glazed.
Book an appointment online
Why to choose The Warm Smile?
Personalised and individual care

Unlike large dentist corporations that may prioritize efficiency and volume, we offer a more tailored approach, ensuring that you receive the attention and care you deserve.

Strong Doctor-Patient relationship

In our family own dental practice, you have the oportunity to build a strong and long-lasting relationship with your dentist, allowing for better continuity of care.

Enhanced focus on quality

In contrast to large dental corporations, we prioritize quality over quantity, delivering exceptional care and ensuring high-quality outcomes.
Want to see how Composite Veneers can improve your smile?
At The Warm Smile, our skilled dentists will work with you to design a customized veneer solution that meets your specific needs and goals.